Partnering with Community Action Agencies to Build Trust in Vaccines
Locally driven partnerships and community-designed solutions are essential for addressing the root causes of health disparities and ensuring health equity.
However, it takes time to build trust within many communities that are underserved and experience distrust of governmental institutions. The approach of the Association of State and Territorial Health Officials' (ASTHO) is to develop community-driven solutions designed to provide leadership opportunities, technical support, and advocacy for community action programs. This type of public health/community action partnership is a model that can be applied nationwide.
Community Action Program agencies (CAPs) enable public health to work more directly with community members and community organizations on a more local level. CAPs are non-governmental community-based agencies working with the governmental health and human services system.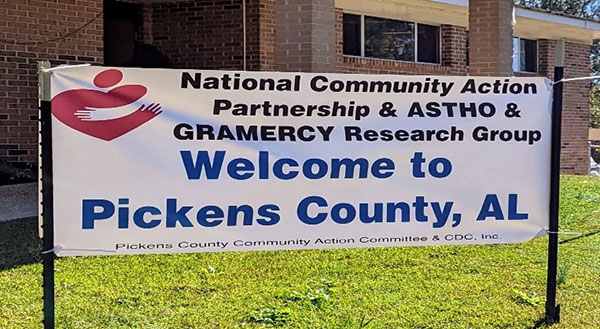 With funding from the CDC, ASTHO is working with the National Community Action Partnership to engage five CAPs and their respective networks of local community action teams in five geographic areas:
Pickens Community Action – Pickens County, AL
Enrichment Services Program, Inc. – Russell County, AL and Troup and Stewart Counties, GA
Community Action Partnership of Kern – Kern County, CA 
Community Action Program for Central Arkansas—White County, AR
Palmetto Community Action Partnership – Berkeley County, SC
ASTHO CEO Michael Fraser says, "the result of this work will be instrumental in informing future vaccination efforts in our member states and territories." The CAPs mentioned above are addressing vaccine hesitancy by working with local leaders to serve as trusted messengers. These include faith-based leaders, local providers such as physicians but also community health workers and emergency medical technicians (EMTs). They are also engaging their local medical and nursing schools to build up the next generation of providers as vaccine champions.
These CAPs are seeking to dispel distrust and misinformation by sharing credible information through as many means as possible: through social media, traditional media, and most importantly through one-on-one conversations at local health fairs and vaccine clinics. Their trusted messengers share stories of how and why they were vaccinated. In addition, the CAPs meet the holistic needs of their community members by addressing the social determinants of health: they provide food, housing, and utilities assistance, job training programs, and childcare for low-income families. With their reputation as trusted resources, and their extensive network of local partnerships, the CAPs reach those harder-to-reach segments in their communities.
ASTHO's new partnership with CAPs serves as a promising example of public health/community action collaboration to improve the health of individuals in the community and increase vaccine equity in areas that face disparities. ASTHO believes such partnerships can be replicated to address other types of health equity issues such as chronic disease prevention or improving community resiliency.
Read more about ASHTO's work with CAPs on the Partnering for Vaccine Equity "Stories from the Field" page.
Federal funding for this project is supported through cooperative agreement 1 NH23IP922652-01-00 from the Centers for Disease Control and Prevention (CDC) of the U.S. Department of Health and Human Services (HHS) totaling $25,660,048 with 100 percent funding from CDC/HHS. The contents are those of the author(s) and do not necessarily represent the official views of, nor an endorsement, by CDC/HHS, or the U.S. Government.