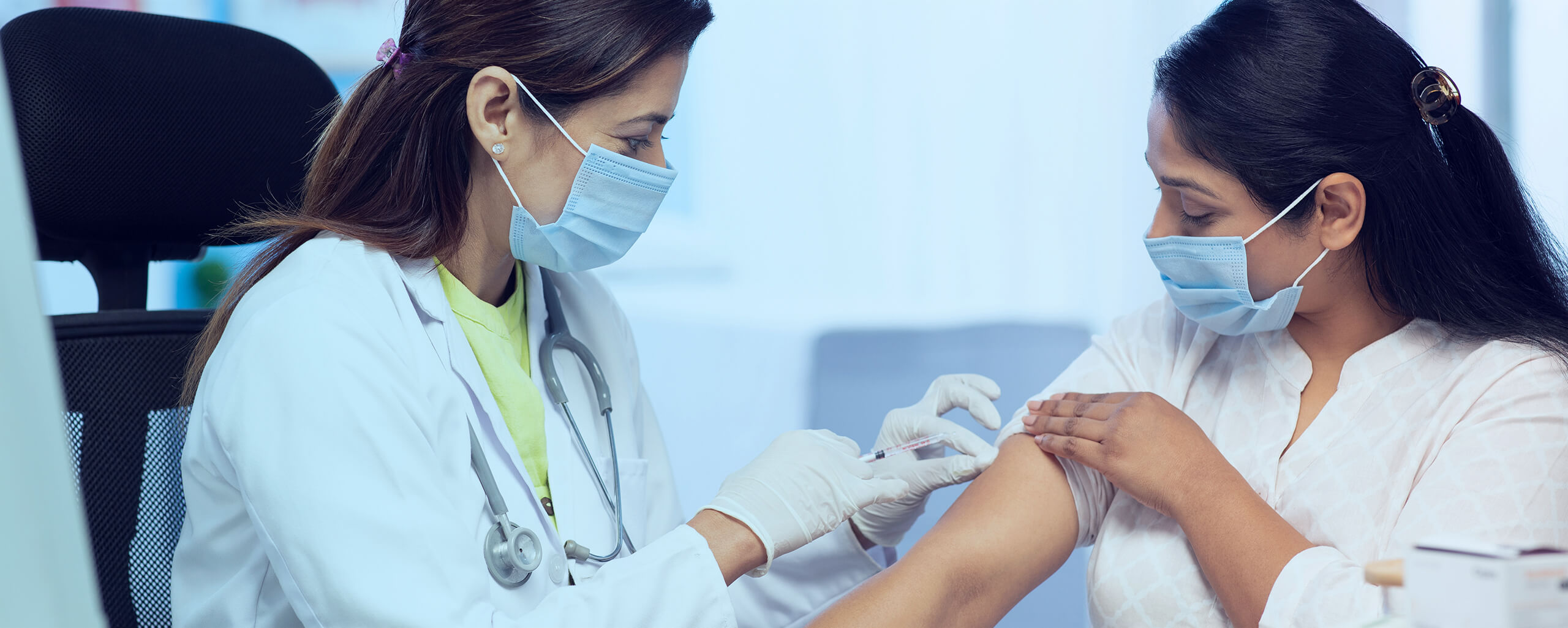 About the Vaccine Resource Hub
The Problem
Although safe and effective vaccines exist for COVID-19 and influenza, the rate of vaccination across the country has slowed, leaving thousands of Americans unprotected. There is also a significant racial divide. Black, Latinx and other minority populations have been particularly hard hit by the COVID-19 pandemic—yet these communities are experiencing much lower rates of vaccination. 
The Mission
Under the extensive Partnering for Vaccine Equity program, the Centers for Disease Control and Prevention (CDC) is providing funding and technical assistance to a network of national, state and community-based organizations (CBOs) to help reduce racial and ethnic disparities in adult immunization for COVID-19 and flu. This Vaccine Resource Hub is part of that effort. 
Resource Hub
This Vaccine Resource Hub has been developed to support individuals and organizations working to increase adult immunization across all communities, especially those experiencing racial and ethnic disparities. 
The site provides diverse and culturally relevant materials that CBOs and the general public can use to educate and inform their community members about vaccinations for COVID-19 and influenza. Resources include infographics, toolkits, videos, unbranded digital assets, messaging, and much more. All materials hosted on the Hub have been assessed for accuracy and relevance, and they are free and available for download and sharing by the general public.  
Learning Community
The Partnering for Vaccine Equity Learning Community is made up of over 500 CDC-funded organizations working to address racial disparities in COVID-19 vaccination by improving vaccine confidence and access. These groups include state, county and local health departments, medical associations, national foundations, and community-based organizations. They will have access to technical assistance, group and peer-to-peer learning opportunities, as well as the outreach materials and communication tools provided on this Vaccine Resource Hub.  
Disclaimer
The science and related public health guidance around COVID-19 are rapidly evolving as more is learned about the virus. While the information contained within this website is periodically updated, no guarantee is given that the information provided in this website is correct, complete, and up-to-date.  
Although the Vaccine Resource Hub may include links providing direct access to other Internet resources, including websites, the CDC Foundation is not responsible for the accuracy or content of information contained in these sites. Links from the Vaccine Resource Hub to third-party sites do not constitute an endorsement by the CDC Foundation of the parties or their products and services.