Korean Community Services of Metropolitan New York, Inc.
Korean immigrants and the wider Asian community faced significant communication obstacles when New York City began administering COVID-19 vaccines in the spring of 2021. Korean Community Services of Metropolitan New York (KCS) stepped in to help bridge these gaps.
During the COVID-19 pandemic, KCS's community engagement activities, which included hosting a New York City vaccine center, provided culturally sensitive services to community members. KCS set up a phone line for people to call and ask questions and/or get registered for a vaccination appointment. The "KCS Vaccine Angel Project" enhanced those efforts. Two staff members, along with three to four volunteers, responded to inquiries about COVID-19 vaccines. They answered questions about safety and side effects, made appointments, and followed up after vaccination. Through this project, KCS reached out to over 2,000 people during a two-month period in the spring of 2021 and directly set up vaccination appointments for about 750 people.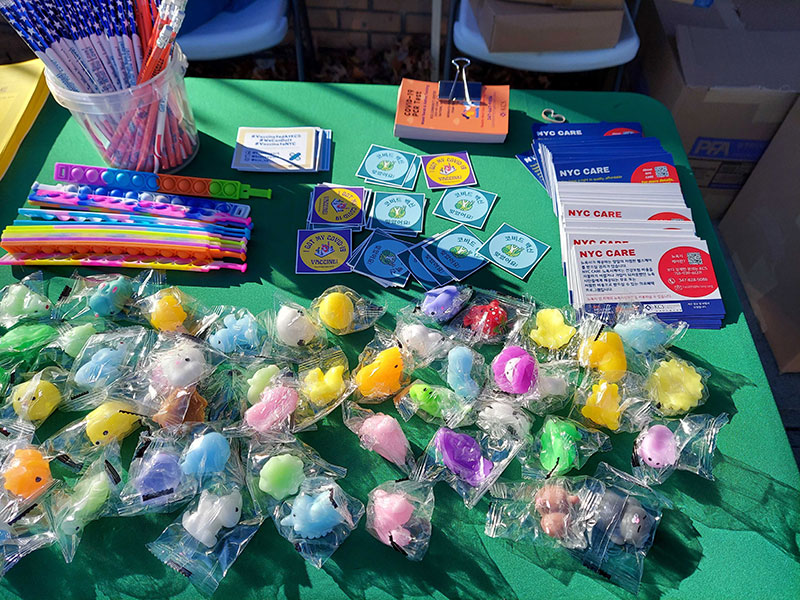 KCS provided additional help with adult vaccinations as the rollout began. KCS hosted a vaccine center in the borough of Queens that was open 7 days a week and provided around 160 daily doses of COVID-19 vaccine during the spring of 2021. When demand for vaccinations started to go down during the summer, the vaccine center moved from appointment-based operations to accepting walk-in appointments.
KCS partnered with Hyo Shin Bible Presbyterian Church of Flushing, New York (in Queens), where parents inquired about COVID-19 vaccines for children 5 years and older. They also provided Korean speakers to attend the Church's after school academy and Sunday bible school to answer questions on vaccine safety and vaccine truck hours. Providing Korean speakers addressed a significant language barrier, which aided vaccination efforts. KCS also hosted several town halls with licensed doctors and medical experts to answer questions about COVID-19 vaccines in many languages, including Korean, Hindi, Mandarin, and Spanish.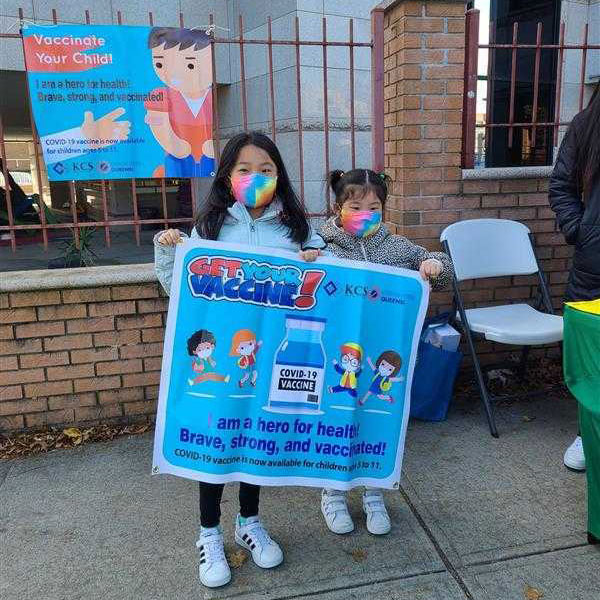 KCS's mission is to be a bridge for Korean immigrants and the wider Asian community to fully integrate into society and overcome any economic, health, and linguistic barriers so that they become independent and thriving members of the community. During the COVID-19 pandemic, KCS realized the importance of community centers as convenient, comfortable, and trusted venues that became vital to racial and ethnic minority communities. All of KCS's initiatives, including street outreach activities where masks and sanitizers are given out, reinforce the trust in Korean Community Services of Metropolitan New York as an important community partner.
To read more about how KCS supported the New York community during the COVID-19 pandemic, visit the CDC's Stories from the Field page.