COVID-19 Public Health Emergency Ends: What Does it Mean for Community-Based Organizations?
The COVID-19 Public Health Emergency (PHE) declaration has expired, and the World Health Organization has declared the end of the global health emergency.
The PHE provided nearly 3½ years of unprecedented funding from the federal government for Americans to receive free COVID-19 tests, treatments, and vaccines regardless of insurance status concerns.
Emory University Epidemiologist and Professor and Senior Vice Chair in the Department of Epidemiology, Jodie Guest says, "For the general population, it's seen as we're done. But from a public health perspective, we need to be clear that we cannot let down our guard or suggest that COVID-19 is no longer a concern." Guest believes that the PHE end is a decision that is primarily administrative in nature. "It does have implications from an administrative perspective about finances and how people are able to receive tests, receive vaccinations, and what their insurance will cover. It also has an impact on how data are tracked."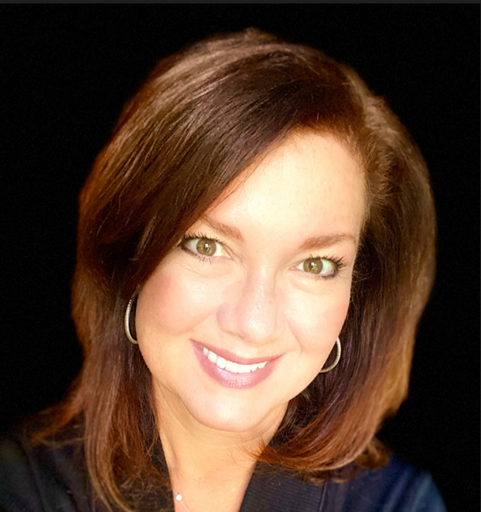 Insurance Concerns
The PHE end will mean some potential changes in insurance coverage and access. "As long as there are vaccines available in our current stockpile, vaccines will remain free regardless of insurance status. Once those are gone, vaccines will be billed to insurance. Many insurance companies have said they will continue to cover vaccines fully, but if they do not, you would need to cover it. And vaccines could be anywhere from $100 to $170 a dose," she says. 
According to the Department of Health and Human Services, the end of the PHE will affect some Medicare and state Medicaid flexibilities provided for the duration of the emergency. These include waivers like the requirement for a 3-day hospital stay before Medicare will cover care at a skilled nursing facility.  
There are additional Medicaid waivers and other flexibilities that states, and territories have received under the PHE. Some will end, but state Medicaid programs will have to continue covering COVID-19 testing, treatments, and vaccinations without sharing the cost through the end of September 2024. Medicare beneficiaries will face out-of-pocket costs for at-home COVID tests and treatment, but all COVID vaccinations will continue to be covered at no cost. This gives people on Medicare and Medicaid recipients a "longer ramp for changes," says Guest.
Guest says the portion of the population that we need to be really worried about with the PHE ending are people who don't have access to healthcare, don't have insurance, and don't receive Medicaid or Medicare. She is concerned about the uninsured. "There have been a lot of clinics that support people who don't have access to insurance," she says. "And we need to make sure these clinics continue to have the resources needed to provide vaccinations and testing."
Public Reaction
Insurance coverage is an important issue, but Guest is also concerned about how people will react to the end of the PHE. She fears some people may think the threat of COVID is over. "I do think there's a large swath of the population that's been functioning like that for quite some time, but this will feel like a period at the end of the sentence. It doesn't mean the virus is gone."
Guest calls the PHE declaration a transition period. "I don't know that we're fully in the endemic level yet, but we are definitely transitioning out of the full-blown pandemic to an endemic level. I think we're all going to have different levels of what our expectations of what endemicity of COVID-19 should look like. Several hundred deaths a day in the U.S. alone from COVID-19 is too high for me to accept this as our endemic threshold." Over 1.13 million people in the U.S. have died from COVID-19 over the last 3 years. Guest says there are also a few variants that are cycling out there that we need to be watching carefully. She adds, "Being endemic means being consistent; it doesn't mean mild, but it does mean predictable in terms of behavior of the virus in the population. We're working our way there, but I still see this as a transition zone."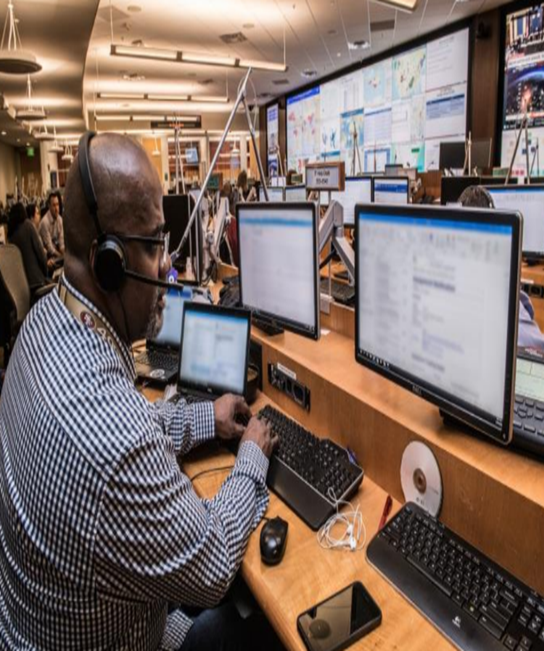 COVID-19 Vaccines
So, what happens in the future with COVID-19 vaccination? Guest thinks, "If COVID moves into a winter seasonal virus, our best-case scenario would be to say, 'here are your fall shots that will cover flu and COVID-19, and you're going to get this once a year.''' She adds, "We already have people who don't get the flu vaccine every year, but that vaccine has never been very political. COVID-19 vaccines, sadly, are. It will be interesting to see if merging the vaccines (into one or two vaccines given at the same time), lowers flu vaccine uptake or if it helps COVID-19 vaccine uptake. We should anticipate a goal where we would not be vaccinating more than once a year." 
Looking Forward
As an Emory University Epidemiologist, Guest sees a lot of areas for work as the nation moves past the pandemic. "We need to be concerned about the long-term effects of COVID-19 on people who have had the virus, and we need to be concerned about the effect of the politicization of these vaccines on the uptake of other vaccines, particularly childhood vaccines. If this pandemic affects our vaccine coverage for other vaccine-preventable illnesses, the long-term consequences will further undermine our health."
Guest acknowledges that we don't know how long the consequences of COVID can last for some people because we only have 3 years' worth of data. She also understands that we still don't have a good understanding of how many people have Long COVID, which will likely have an impact on the healthcare workforce and the education system. 
"These are also longer-term issues that we're going to see that roll out of this pandemic, including the workforce in public health and health care that we need to be very concerned about," she says.
One of those workforce issues deals with a nursing shortage. Guest says, "The nursing shortage existed prior to the COVID-19 pandemic, but this pandemic has certainly exacerbated the problem. There is a need to both increase the workforce and the pipeline, including dealing with how we value the nursing workforce and compensate them." 
Another major issue is the emotional toll of working in a high-stress situation. Guest says many healthcare professionals struggled with the long hours and the incredible emotional toll, "and we're seeing a lot of people who are tapping out and saying, 'I'm done with this career,' or 'I am going to retire now,' and that's not sustainable."  
That's the healthcare side. From the public health side, Guest adds, "We were already working in a deficit, we were already underfunded, understaffed, and working with just as small of margins as one can get in state and local health departments.  When the pandemic arrived, our infrastructure in public health was already thin. We need to invest in public health and be prepared for future emergencies." 
Future Pandemics
When asked if another pandemic is possible in our lifetime, Guest says absolutely. "Our climate and animal health and human health are hyperconnected to each other." She believes the COVID-19 pandemic proves the need for vigilance. "We should be prepared for more and faster occurring pandemics. If it doesn't happen, fantastic. But we should plan now so that if it does happen, we are more prepared than we were for COVID-19. We could have saved more lives if we had a better infrastructure set up, ready and waiting to go," she says.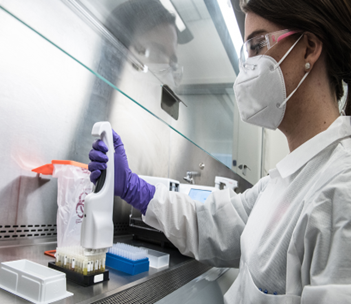 "There is no doubt that the COVID-19 pandemic was an emergency in which something new was learned every day. But to be prepared for a future pandemic", she says, "there really should be a national playbook for what you do when there's a public health emergency. This should include how you roll out information and combat misinformation, and how you get necessary and needed supplies (that might be things as well as people) into places as quickly as possible."  When testing began, Guest says there were immediate supply-chain issues. "We didn't have access to cotton tip swabs. We should be able to change that fast. A fantastic and creative example was seen when alcohol distilleries began making hand sanitizer. " She adds, "The time to prepare for the next public health emergency is now, while we are not in the depths of a crisis situation."
Positives
Perhaps the greatest success was the development of several vaccines in record time. These vaccines drove down infections and variants and helped life return to some sense of normalcy. Professor Guest says, "It truly was amazing how quickly mRNA vaccinations were readied to move into clinical trials, how quickly the trials were enrolled, and how fast the data were examined. That is an example of important and careful science moving as expeditiously as possible."
Getting vaccines and vaccine appointments were also a place of great challenge. "When vaccines first became available, they were open to those over age 65 (along with health care providers). Signing up for appointments had some barriers, especially for the elderly," Guest notes. "You had to have a computer, you had to know how to work through the registration system, then you had to be able to drive to the appointment," she says. But she suggests one creative solution to this technology and logistics challenge: "We should go to our young tech people and say, 'help us create the most user-friendly system that will function no matter where you are to be able to get access to an appointment or a vaccination.' We should be doing this now when it's not an emergency." 
Guest hammers home that we must learn from these past three years. "Now is the time to examine what we did well, what wasn't done well, what we could improve upon, and what needs to be completely rethought. Now is the time to prepare."