Snow White on the Job at Vaccination Event in Rural Appalachia
The Health Wagon, a nonprofit health outreach organization serving the Appalachia region of Virginia, had great success with an October COVID-19 and flu vaccination event.
For the Halloween-themed occasion, Health Wagon staff put on their costumes and invited people to "Trunk or Treat" by driving through with their families to collect candy. Participants were also given the opportunity to be vaccinated by health professionals on site without having to leave their cars.
Festivities were scheduled to begin at 5:00PM, but the Health Wagon team discovered cars lining up as early as 3:30PM. Health Wagon President and CEO, Dr. Teresa Tyson, wearing a cat costume, and clinical director Dr. Paula Hill-Collins, dressed as Snow White, administered many of the vaccines themselves.
"I couldn't believe how many cars were lined up; it was great to see that kind of positive response from the community," Tyson said. "In some cases, we were able to vaccinate multiple generations of a family in a single car—ranging all the way up to 95 years old!"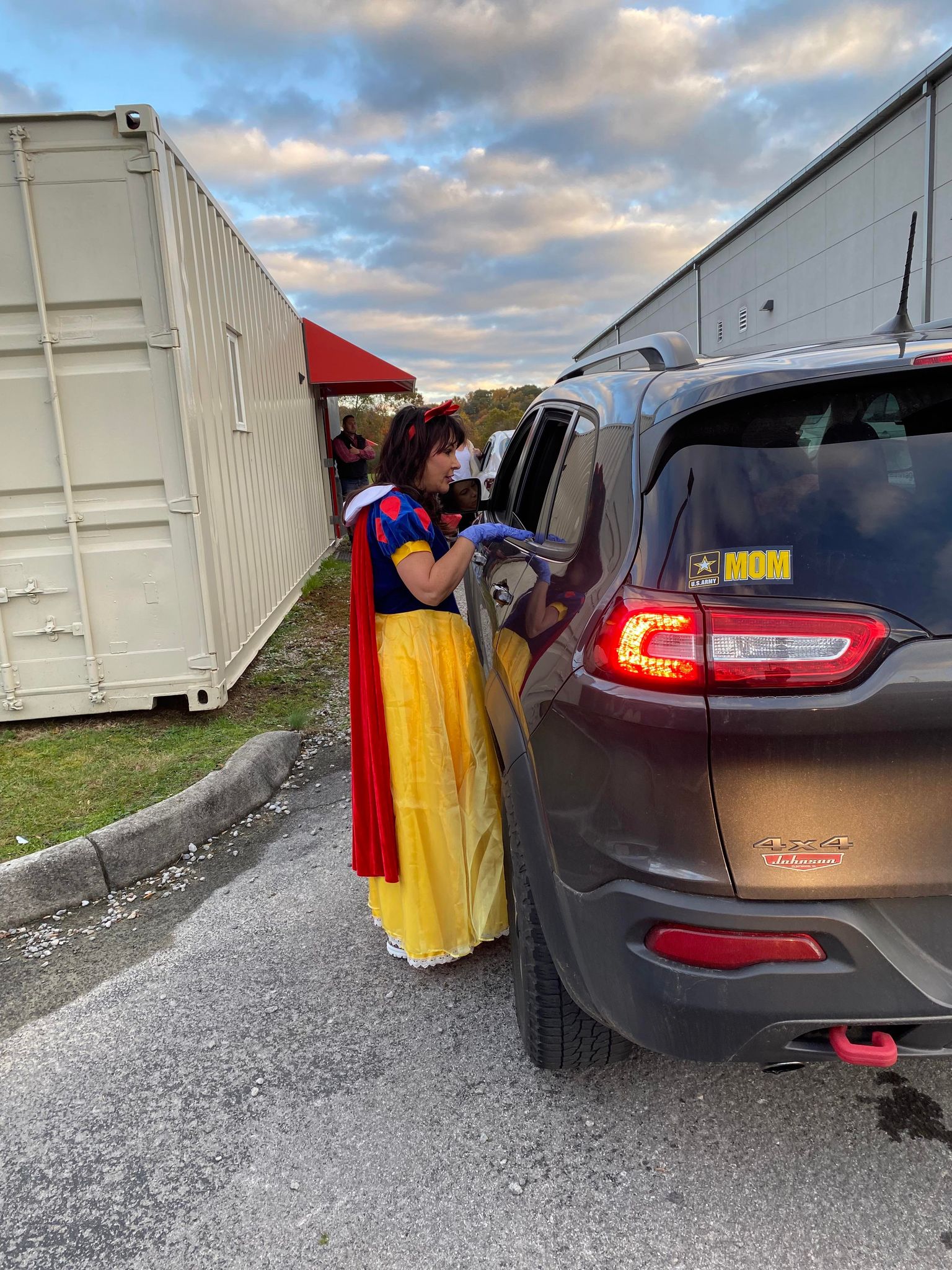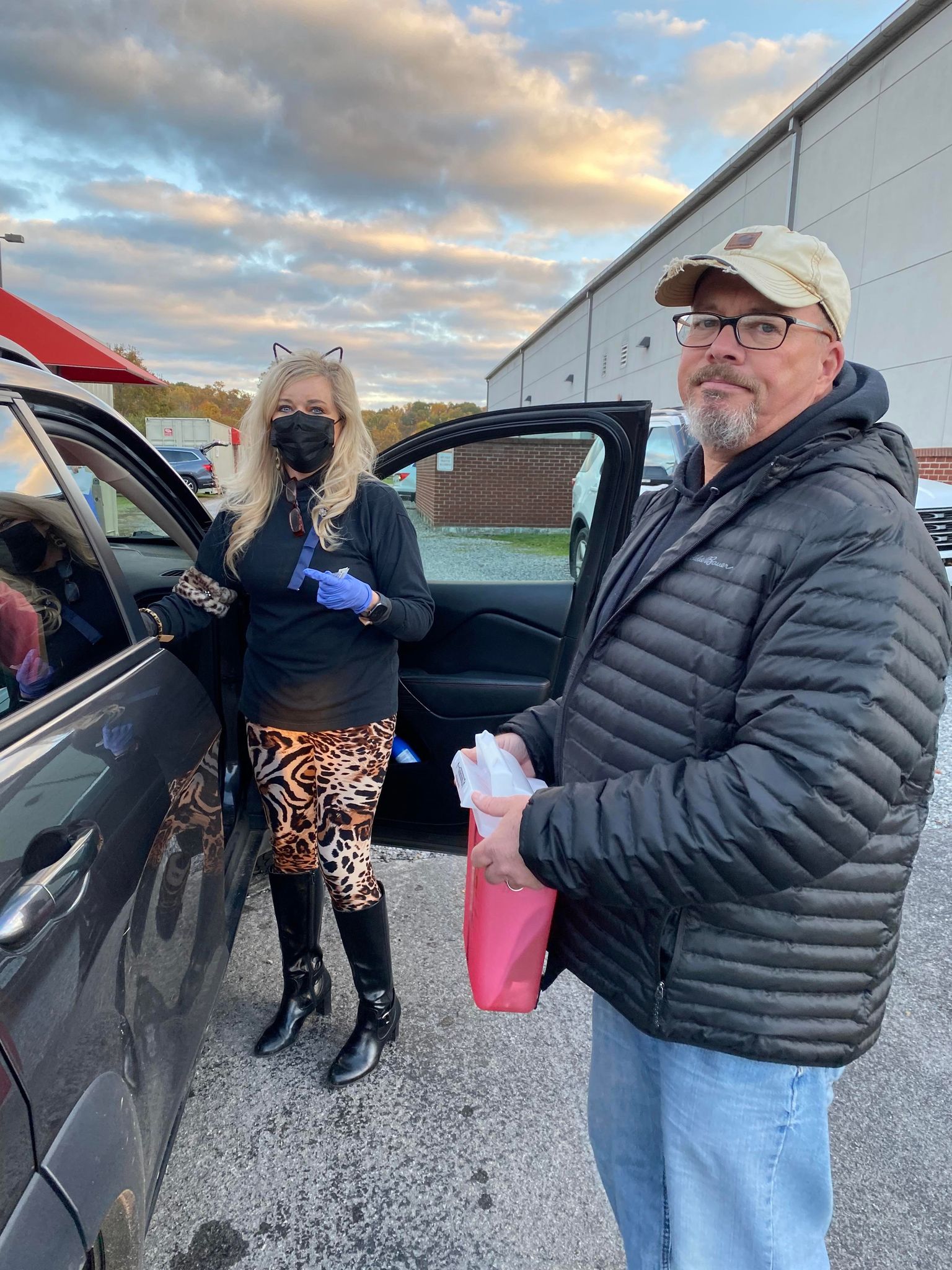 Read more about the Health Wagon's successful vaccination event on the CDC Foundation website.
Federal funding for this project is supported through cooperative agreement 1 NH23IP922652-01-00 from the Centers for Disease Control and Prevention (CDC) of the U.S. Department of Health and Human Services (HHS) totaling $25,660,048 with 100 percent funding from CDC/HHS. The contents are those of the author(s) and do not necessarily represent the official views of, nor an endorsement, by CDC/HHS, or the U.S. Government