All Kings Day Celebration Brings Joy and Better Health to Communities in Idaho's Magic Valley
Christmas is both a sacred religious occasion and a worldwide commercial juggernaut, but for many Christians, December 25th marks only the beginning of the celebration.
In Mexico, Puerto Rico, Cuba, much of Latin America and parts of Europe the holiday season culminates twelve days later, on January 6th with Three Kings Day, sometimes referred to as All Kings Day or 'El Dia de los Reyes' in Spanish. The centuries-old tradition, which honors the biblical story of the three wise men who journeyed to visit the baby Jesus, is also observed by many Hispanic and Latino/a/x communities in the United States. 
To commemorate the holiday, the Idaho Immunization Coalition (IIC)—a team of pediatricians, nurses, educators and administrators who advocate for vaccine protection against preventable diseases—partnered with nine local businesses and organizations in Twin Falls to sponsor an All Kings Day celebration on January 6, 2022. For the IIC, the event was an important chance to connect with the local Hispanic and Latino/a/x communities in the south-central region of Idaho known as the Magic Valley. With support from the CDC Foundation, the IIC has been working to increase COVID-19 and flu vaccination among this vulnerable population—many of whom are frontline workers facing significant health risks from both viruses.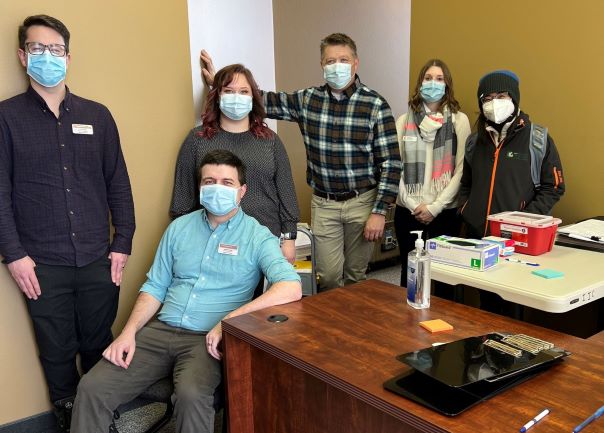 "This has been a community that has been affected by COVID-19 but continues to serve on the front line with dedication and no trepidation," said Benjamin Reed, director of programming at the local Spanish-language radio station 99.1 FM La Perrona, a co-sponsor of the event.
All Kings Day was a festive, family-friendly occasion that included toys for children, raffle prizes and the customary treat Rosca de Reyes, a sweet bread baked in the shape of a wreath. According to tradition, if you discover a tiny doll representing the baby Jesus in your piece of the bread, you have the honor of hosting a tamale dinner for your friends and family in February.  
Throughout the celebration, IIC offered educational flyers and other materials about the safety and importance of vaccination. Representatives from IIC partner organization Idaho State University (ISU) College of Pharmacy were also on site to answer questions and provide COVID-19 and flu vaccinations.
"It is through events like this that we demonstrate how we can work together in a collaborative way to help underserved people," said Kevin Cleveland, PharmD, ANP, associate professor at ISU College of Pharmacy.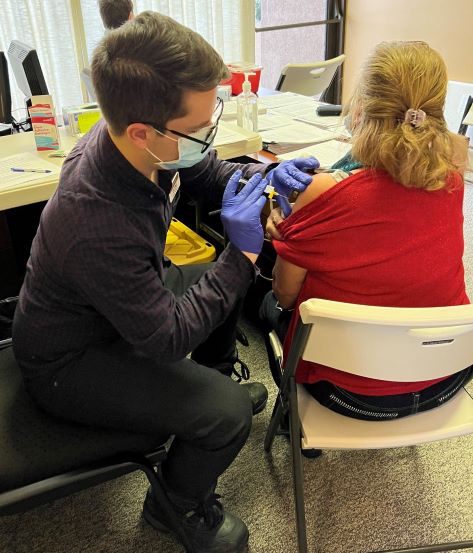 The event was also a valuable lesson in how partnerships between trusted organizations can be used to forge new bonds within a community. Among the sponsors was Centro de Comunidad y Justicia, a nonprofit organization that has been working to improve the educational, economic, and social status of Latinos and low-income immigrants in Idaho for 25 years. 
"The Hispanic families will come to us for our services but are reluctant to go to other organizations like the Idaho Immunization Coalition," said Sam Byrd, executive director of Centro de Comunidad y Justicia. "But an event like this actually changes how we can do business and work together to gain trust for all of us."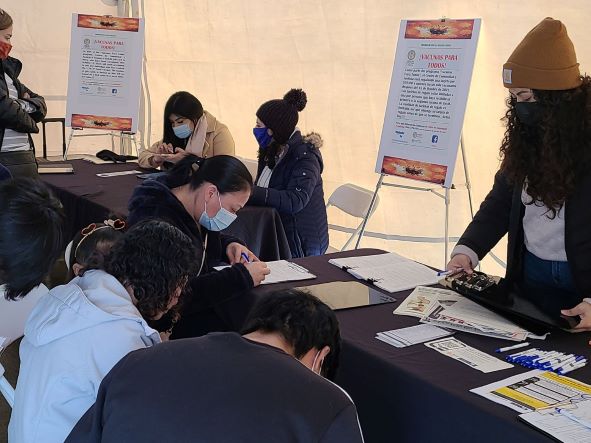 The Idaho Immunization Coalition welcomes the opportunity for continued partnerships as they work to increase health and immunization throughout the state.
"We believe we have a responsibility to support and be part of the health and wellness of every community we work in," said Karen Sharpnack, executive director of the Idaho Immunization Coalition. "And an event like this shows the power of partners coming together and, in turn, families in the Magic Valley enjoying a night together as community members."
 
The All Kings Day event was a huge success with over 350 people in attendance celebrating long-held traditions, newfound partnerships and a more healthful future for all of Idaho.

Funding for this effort is made possible through a subaward from the CDC Foundation and is part of the Centers for Disease Control and Prevention (CDC) of the U.S. Department of Health and Human Services (HHS) financial assistance award totaling $25,660,048 with 100 percent funding from CDC/HHS. The contents are those of the author(s) and do not necessarily represent the official views of, nor an endorsement by, CDC/HHS or the U.S. Government.